Why You Should Join...
Hassle-Free-Holiday taken care by friendly and experienced crew.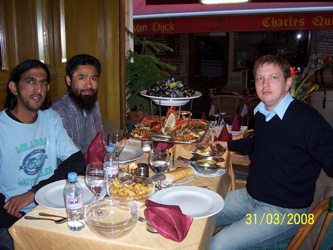 Experienced Tour Manager, a supercook and a professional driver.
Joining the trips means you won't waste time:
searching for places of interest to go
plan your holiday
worry about your belongings (often with backpackers)
finding where to stay
what to eat
where to change money and
plus many other difficulties as tourists.
All has been planned for you. Just relax and enjoy being pampered by professionals. We do not dictate where you wish to go, you'll have the opportunity to wander around the cities visited (supplied with map) at your own pace.

Discounted entrance to Mini Europe, Disneyland Paris and many others...

Group discounts on excursions, entrance fees and shoppings.

One of the greatest financial benifit of joining the tour is getting discounted rates on entrance to places like disneyland, mini Europe on excursions such as train ride up the Swiss mountain, river cruise and on shoppings.
Tour Highlights
The Tours have been meticulously designed to include the best combination of cities visited within the limited days, the tour highlights:
Amsterdam: Liberalism, soft drug, cannals, tulips and Diamonds
Volendam: Windmills, cheese and dam
Brussels: Mini Europe, Atomium, Manniken-Pis, Capital of Europe
Luxembourg: One of the smallest country in Europe, The Grand Duchy of Luxembourg
Frankfurt: Modern German Architecture, 2nd busiest airport in Europe
Innsbruck: Swarovski Crystals, Winter Olympic, Habsburg Dynasty
Florence: Medici Family, Duomo, Michaelangelo,Leather goods
Venice: The floating city, Gondola, Murano Glass and lace
Rome: Colosseum, Roman Empire, Vatican City, Metropolitan City
Pisa: The leaning tower of Pisa
Lauterbrunnen & Swiss Alps: Gigantic snowy mountain range of the Swiss Alps and at Jungfrau Mountain (3454m) you'll be on top of the world!!!!
Paris: Eiffel Tower, Fashion and perfume
Disneyland Paris Fun for small as well as big kids
For Andalusia Spain, rich history of Islamic Spain - Alhambra Granada, Mezquita Cordoba, then the British Gibraltar, the beach resorts of Costa Del Sol, Marbella and Puerto Banus, Flamenco, Beautiful Spanish Landscapes and architecture, Pyala and many more...
Travel comfortably in style

Modern air-conditioned coaches with Reclining seat by a push of a button
Music player (don't forget to bring your music cd)
DVD player.
toilet facilities

Making new friends

Have Fun Making New Friends
Tours especially designed so that you can have fun exploring with people from similar backgrounds and interests. Opportunity to make new friends as well as strenghtening old ones.
The Price includes delicious food breakfast & dinner everyday and lunch on selected days, accommodation, travel, sightseeing tours, and services of a tour guide!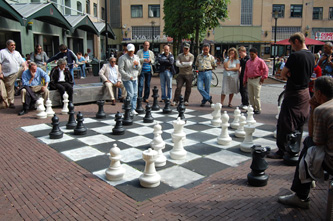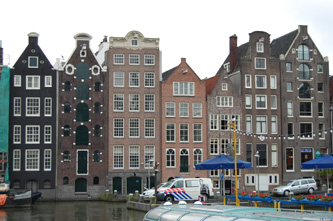 Employers would rather recruit a well travelled candidate
More chance getting the big jobs you are after
The tour also builds up your network of contacts
Delicious Halal Food Included
Delicious halal and healthy food is included in the price! Breakfast and Dinner everyday and Lunch on selected days. We are talking about seriously delicious Malaysian cuisine here; Fried rice, Nasi minyak, Nasi tomato, Nasi ayam, Nasi lemak, Mee kari, Ayam kari, kurma, sup, mee goreng, Stir-frys, Seafood pasta and Bar-Be-Que are on the menu. Ahh…..you'll be spoilt!!!

Delicious lunch by Mini Europe

Romantic Venice

Romance
Hard to find the 'right person' in your everyday life?
The tours offer perfect opportunity to know one another in the most romantic European cities.