Low Budget 16 Days 'CONQUEST OF EUROPE' ITINERARY
TOUR DATES

ADULT

CHILD (2-14 yrs)

INFANT (0-23M)

21 July - 05 August 2018

£775

£675

£200

1-16 September 2018

£775

£675

£200

Your Own Dates

£775

group>30
This 'LOW BUDGET' tour is in tent accomodation at campsite with option to upgrade to cabins/chalet/mobile home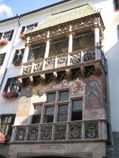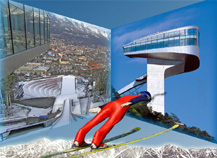 TOUR ITINERARY

Rich Belgian Chocolate

Day 1: London to Amsterdam

We depart from Park Lane, London (click here for departure details) at 8am sharp! and travel down to Dover, from here we take the ferry across to France . When we get to Belgium, if time permits, we'll stop for Belgian chocolates! Continue into Holland, we'll set up camp near Amsterdam. Get your cabin keys or we'll show you how to put your tents up. Delicious dinner will be worth the wait tonight. B,L,D
Day 2: Amsterdam and Volendam

After breakfast, we drive to the picturesque Dutch fishing and cheese village of Volendam. Why not try the variety of seafood and have your picture taken in a traditional Dutch costume*. You also have the opportunity of standing on the dam (barrier built along Holland to hold back sea water) and marvel at the fact that most of Holland is below sea level. Don't forget to pose for a memorable picture by the windmills. Starting from noon we spend the rest of the day (and night if you wish) in Amsterdam city centre. You can take a boat ride by the many canals, shopping for tulips, visit the Rijksmuseum*, collect another of your Hard Rock Café's T-shirt or take a peek at the infamous red light district. B,D


Traditional windmill

Heidelberg Castle and the Old Bridge

Day 3: To Heidelberg

We head south east crossing into Germany today. By late afternoon we will arrive at the Heidelberg, home to the oldest university in Germany. You can visit Heidelberg Castle on foot or take the Funicular train. Then it's time to explore the old town and shop for some souvenirs before returning to the campsite. B,L,D

Neuchwanstein castle

Day 4: to Fussen.

By late afternoon we will reach Neuchwanstein castle. Built by King Ludwig, this casle is the fairiest of all the fairy castles, situated on top of a hill surrounded by mountains and lakes. Mr Disney was inspired by this particular castle when he built his Disneyland fairy tale castle. We then continue our journey into Austria towards our campsite. B,L,D
Day 5: Innsbruck to Venice

We spend the morning going around the City of Innsbruck. Visit the Golden balcony, the lod City gate and shop for SWAROVSKI crystals and accessories. You will also be taken to the sky jump ramp built for the winter olympic which was once held here in Innsbruck. We will then be making our way into Italy and camp near Venice for two nights. B,L,D

Innsbruck



Day 6: Venice (Optional)

After a short boat ride* from our campsite, we will reach the island of Venice. You'll have a full day to explore this magical city, which includes such famous landmarks as St. Marks Square and Cathedral, the Doges Palace and Bridges of Sighs. Don't forget to take in the view from the Bell Tower and explore the markets around the Rialto Bridge for souvenirs such as Murano glasses and crystals, Venetian mask and lace. You can enjoy on foot the spectacular view of Academia bridge and Rialto bridge over the Grand Canal or sit back a Gondola ride* through the canals. B,D

Barberino Designer Outlet

Day 7: To Rome via Barberino Designer Outlet

Today we head south towards our next campsite in Rome. En-route we will stop at the Barberino Designer Outlet for some retail therapy. There are over 100 boutiques, hundreds of designer brands with savings of 30-70%, offers are even harder to resist with our special 10% discount card. Upon arrival at the campsite, take some time to relax or enjoy a swim at the campsite pool before dinner. B,L,D

Inside the Colosseum

Day 8: Rome

This all-in-one incredible city enables us to step back in time of the ancient Romans, the Renaissance era and the establishment of Roman Catholic. See the remains of ancient Rome in the Roman Forum, visit the Colosseum and Trevi fountain. Discover the secrets of the Vatican city and the Sistine Chapel. The whole day is free for you to explore the city of Rome and the small independent Catholic country within rome, The Vatican. B,D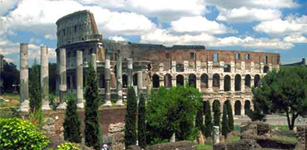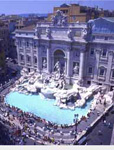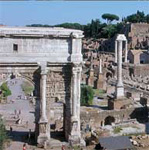 Leaning Tower of Pisa

Day 9: Rome to Pisa.

We start travelling north heading towards our campsite near Pisa. From the campsite, you will be shown the way to Campo di Miracoli. To the people of Pisa, Campo di Miracoli is the most beautiful square in the world! You will see the grandeur or Italian Marble used to build The leaning tower of Pisa, The Baptistary and the Cathedral. Around the square, you will find many souvenir stalls as well as Italian restaurants. B,D



Day 10: To Swiss Alps
We have a whole day of fun activities in the coach today upon reaching our next destination, Switzerland. We'll play a few interesting games whilst travelling, watch a movie on video and enjoy the spectacular view. We will drive along motorway nearest ot the Mediterranean ocean, passing Italian marble mountains, passing Palma the birthplace of Parmesan cheese, towards the ring road of Milano to the Swiss border by beautiful Lake Como. Ride on to the middle of Lake Lugano, towards among the longest road tunnel of St Gottardo. pass more and more lakes; Lake Vierwald Stattersee, lake Lungern and up the Brunig pass which is 1000m above sea level. Enjoy the magnificent views of Lake Briezersee before arriving to the waterfall valey of Lauterbrunnen. Our campsite tonight is situated in a valley in between gigantic snow-cap mountains with waterfalls - Lauterbrunnen. B,L,D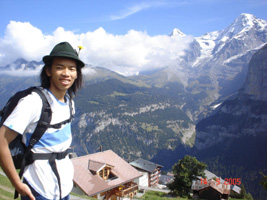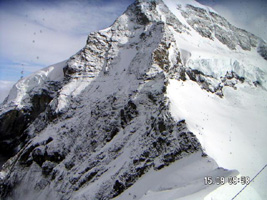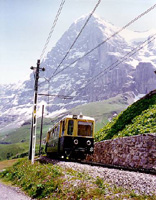 Day 11: Lauterbrunnen & the Swiss Alps

You have a full day to explore the mountains. The optional Jungfrau excursion* offers you breathtaking views as you take the cog railway up into the mountains to the summit of the Jungfrau Mountain (3454m), a scenic journey taking nearly 2 hours. Whilst at the summit beside the incredible views you can explore the ice palace, and if the weather is fine try your hand at skiing or enjoy a fly fox. For those not taking the excursion to the Jungfrau you can visit the unique Trummmelbach falls* (10 amazing waterfalls in a cave) or hike the many trails. (Remember to bring your sunglasses, jacket and suitable footwear if you are planning to venture into the mountains). B,D

Day 12: Lauterbrunnen & the Swiss Alps

Another day to enjoy the wonderful scenery of the Switzerland. You can visit the unique Trummmelbach falls* (10 amazing waterfalls in a cave), hike the many trails or hire a bicycle to explore the area. Head to the nearby town of Interlarken for more swiss watches and swiss army knives. B,D

It could be you at the Eiffel Tower, Paris

Day 13: To Paris

Our journey continues along the Alps as we make our way through the spectacular scenery, travelling along the cliffs, passing beautiful Lakes, Feel the vastness of French soil and passing champagne region before arriving at the contrast, outskirt busy city of Paris during the rush hour. B,L,D
Day 14: Disneyland Paris Option

Option of a full day to enjoy the thrills and spills of the rides at Disneyland Paris* as you explore the complex. HUGE discount on group ticket for the TWO parks of Disneyland, the Disneyland Park and the Disneyland Studio. Alternatively you can continue to explore the big city of Paris on your own. We recommend visiting La Valee shopping outlet, the magnificent Palace of Versailles, the skyscrapers in La Defence and hectic area of Sacre Coeur. B,D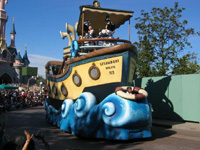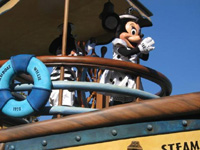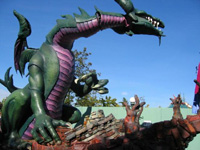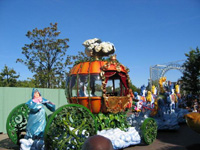 Day 15: Paris
Our day starts with a very informative sightseeing tour that will include such famous landmarks as the Notre Dame Cathedral, Place De La Concorde, Champs Elysees, Arc de Triomphe and we stop for Louis Vouitton. We then show you the famous perfume industry by the grand Opera near Hard Rock Cafe Paris and La Fayette Galleries. Through Musee Du Louvre Pyramid, we make sure to show you where to get Halal lunch and visit historic Mosque de Paris. The outstanding tour of Paris shows many many important sights and we safe the best for last, the Eiffel Tower. You can climb the most iconic landmark of paris or take advantage of the group price scenic boat ride by the river Seine.For those who have been to Paris before, we can suggest you the many parts of Paris you have not discovered! B,D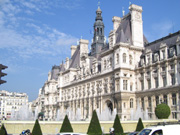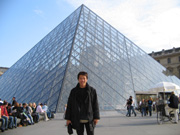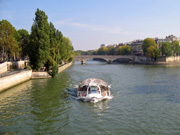 Day 16: Paris to London
After breakfast we make our way out of Paris and travel through to the Port of Calais, from here we take the ferry across to Dover or take the Channel Tunnel and finally to London. We expect to arrive in London around 6pm. The drop-off points are normally Victoria Station and Park Lane. B
NOTE: You can leave the tour in Paris to fly back to Malaysia. Flights back to KL via Malaysia Airlines is usually cheaper from Paris than London.
Bon Voyage!
*Cost of excursions and entrance tickets are not included in your tour price.
B - Breakfast; L - Lunch; D - Dinner
All our tours and itineraries have been designed in good faith. Sometimes, because of circumstances beyond our control, we have to alter the itineraries due to seasonal closing or repairs to buildings etc. We reserve the right to change the itineraries and/or dates of departure or cancel any trip. Full refund will be given if changes made to the dates of departure do not fit in with your plans or we have to cancel any trip due to circumstances beyond our control or the original plan is not feasible.