Contact Us
You can write to us by email or letter or simply give us a call on the details below:

Email:
Tel:
+44 (0) 20 8470 6336 or
+44 (0) 7775 560166 (Hani)
+44 (0) 7767 686301 (Hairulzihan)
By Post:

74 Howards Road, Plaistow, London, E13 8AY
Our Aim
Our aim has always been to provide you with hassle-free holiday packages to Europe at excellent value, packed with fun and adventure. We are happy and proud that over the years, so many people with limited time and budget have benefited from our service

Our Customers
Our holiday packages are open to anyone interested regardless of age, race or social status. Over the years, most of our customers are Malaysian students, (Malay, Chinese, & Indian) often bringing their friends from other nationalities. While most of the students are studying in the UK, there are also a growing number of representatives (students and working individuals) from Japan, USA, Malaysia and the Middle East. Our holidays are also suitable for Muslims as we serve Halal food and observe prayers while on journey. Therefore, whether you are a student or working, whether you are brown, dark brown, yellow, white, black, or green, you should find the time to join our exciting trips and not miss this wonderful opportunity.

About Us The organisers of the trips are Malaysians living in the UK who have enjoyed organising the trips for many years. 'Kelana' is a classical Malay word for expedition and 'Convoy' means more than 1 vehicles travelling together.On every coach trip, we will normally have a professional Coach Driver, a very experienced Tour manager and a Cook. All our crew are serious about providing you quality services and at the same time they are dedicated to bringing you Fun in Europe.
Top Malaysian actor Rosyam Nor enjoyed Highlights of Europe 2011. Pictured helping loading the luggage during the budget trip.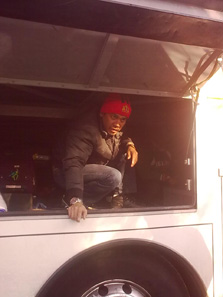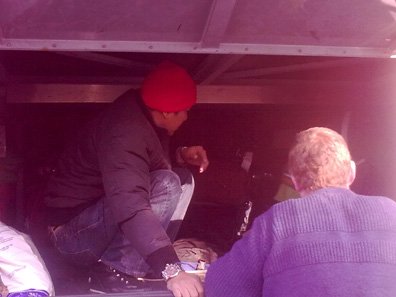 Nik Muhammad Hafiezi: Highlights 2011 facebook comment: "Thanx for wonderful, funny (esp pak cik pantun), glamour (plakon hero malaya),beautiful , awesome possum, great trip! =)"
Customer Photopages and websites: - Previous customers? please let us know about your websites...
We accept no responsibility over the content of our previous customers' websites below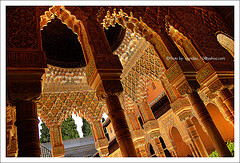 Newspaper cuttings:Berita Harian IKON - 26 Mac2005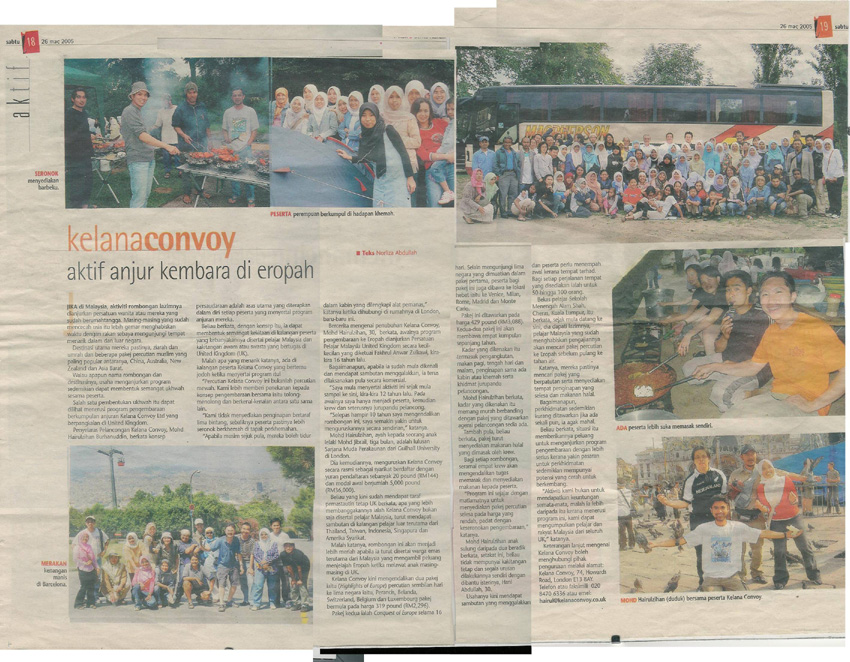 Berita Minggu 29 January 2006: The Man, The Woman and family behind the company: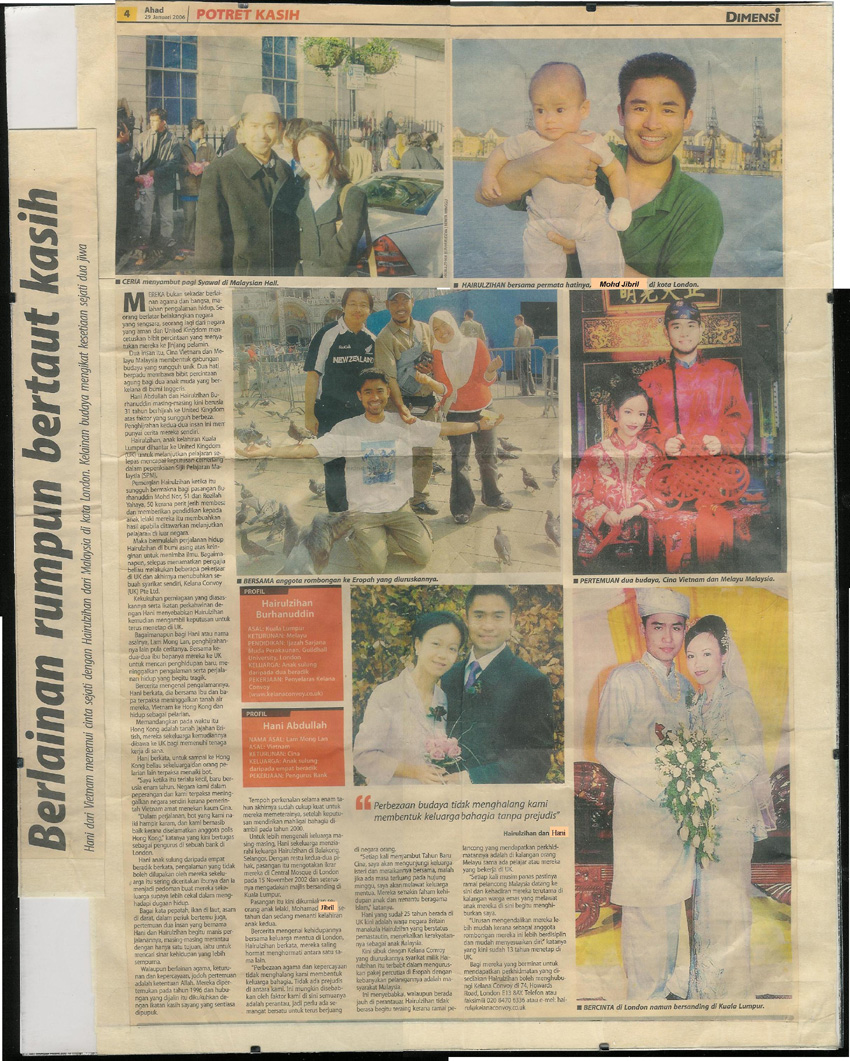 Berita Harian 8 January 2007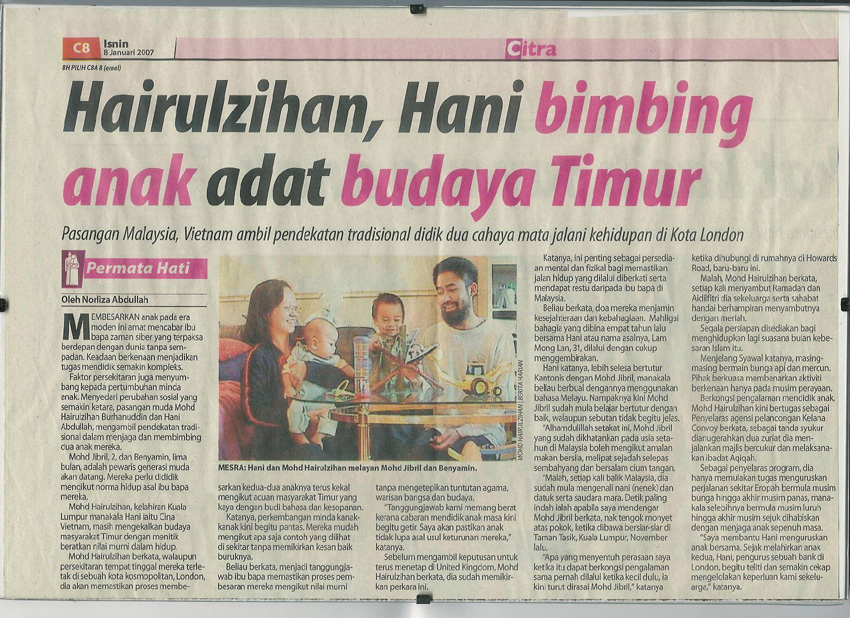 This Web site: This exciting web site explains our excellent service, the itineraries for all of our holiday packages plus all the information you need to know. However, do not hesitate to contact us if you have any other queries.
Finally we are happy and proud that we are able to offer you this wonderful trip. Together we explore the beautiful scenery as well as the diversity of cultures and languages of Europe.
Yang berkhidmat (at your service),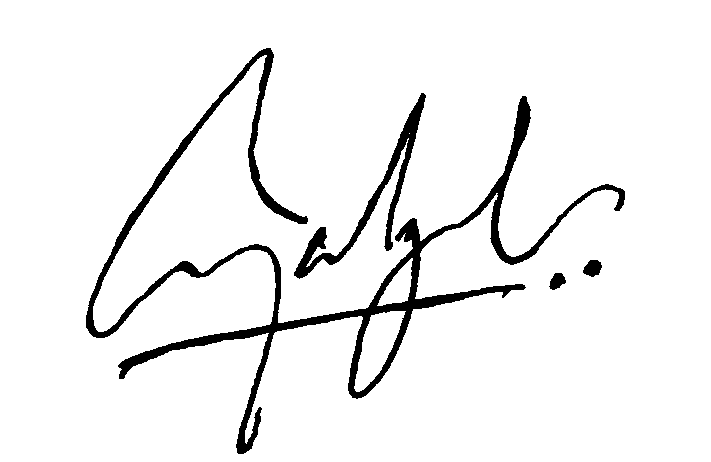 Mohd Hairulzihan Bin Burhanuddin
Tour Manager.